The Salsa Community Abroad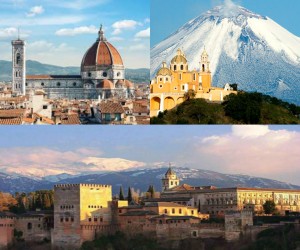 Living in a foreign country can make you feel very lonely. But what makes it easier to live abroad is to find and be part of an inclusive community. Latin dance has been very popular internationally, especially among students. In my case, I attended a salsa class for the first time when I was abroad, in Mexico.
Unsurprisingly, there were many participants but unexpectedly, most of the community was made up of international students. This did not seem too strange to me being a Latin American country. However, years later, I travelled to Italy for an intercultural exchange, not knowing of the existence of a salsa dance community until I followed my neighbour to one of the events organized by an association of international students. The most popular classes among the students was salsa. There was even a waiting list to register! I did not think salsa or Latin dance, in general, would arouse such intense interest for people across the Atlantic, but I was wrong.
At first, everyone feels intimidated to learn to dance something new, especially in front of a large audience of strangers. It happened to me although I had already taken one or two classes before. It also scared me to join, not only to find people perhaps more experienced than I was, but also because I did not feel included in the group. Fortunately, this was not the case, and joining a salsa class and events abroad not only opened me up to meet new people, it allowed me to try something fun and challenging. Through that community, I found a sense of inclusion and unity.